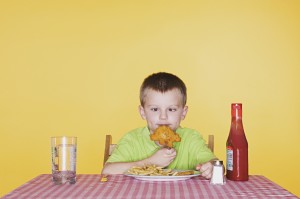 Two recent studies examined sugar and salt consumption among American children, and found that American youths tend to eat too much of both.
One study, published recently in the journal BMC Public Health, found that 60 to 90 percent of school-age children develop cavities, and the researchers concluded that sugar is the number-one reason for that tooth decay. (Adults have an even higher rate: according to an article published in TIME, 92 percent of adults aged 20 to 60 have had tooth decay in at least one tooth.)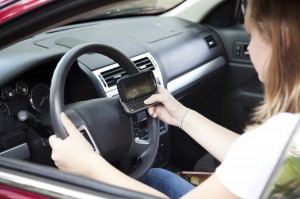 Plus: The Importance of Parents Setting a Good Example
Despite the fact that all motorists are aware of the dangers of talking or texting on a cell phone while driving, many Americans continue to engage in the practice. And teenagers are no exception.
A new study has found that the vast majority of American teenagers use their cell phones to talk or text while they drive, and about half the time, when teens talk on their mobile phones as they drive, they are talking to their parents!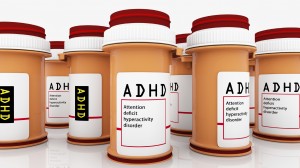 Like other diseases and conditions in our modern world, attention-deficit/hyperactivity disorder (ADHD) diagnoses in children have increased markedly, globally and in the United States, in recent years. More children and teens with ADHD are taking pharmaceutical drugs to treat this condition.
Millions of American children are now being treated with these stimulant drugs, which improve symptoms for some but not for others. And aside from whether or not ADHD drugs will work for a particular child, there are also valid concerns from many parents about putting strange laboratory chemicals into their young ones' systems.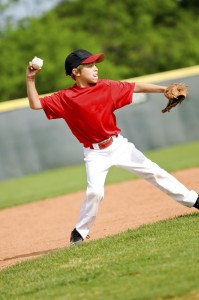 Summertime means thousands of American children are honing their pitching skills on baseball mounds throughout the land. But as always, it is important to start a new sports or fitness regime with plenty of warm-up and cool-down exercises, stretching, appropriate strength-training, and to not go overboard too quickly. Also, having long breaks from playing a given competitive sport in the course of a year helps decrease the risk of repetitive-use injuries.
Insufficient strength training, combined with bad form, can result in "Little League shoulder," an overuse injury from repetitive overhead ball-throwing, especially pitching. The condition produces shoulder pain, swelling and decreased ability to move the arm — and doctors are seeing it more frequently nowadays.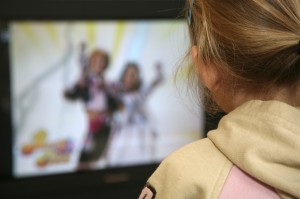 For years, doctors have been advising parents to limit the time their children spend daily watching television or on a computer — the American Academy of Pediatrics recommends that children get no more than two hours a day of non-school-related 'screen time.' But the message isn't getting through to all families.
The Centers for Disease Control and Prevention conducted two national surveys among children between 12 and 15 years of age. Close to three quarters of all the youths reported spending at least two hours in front of the TV and using a computer. Fifteen percent of those surveyed said they spent four or more hours watching TV every day; while 12 percent used a computer for four or more hours a day. The survey did not ask about use of smartphones.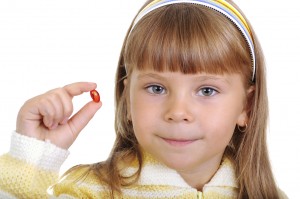 A report released recently by the Environmental Working Group cautions parents to watch out for their children getting too many vitamins and minerals in their diets from fortified foods.
According to the report, the problem could arise when children eat lots of servings of fortified foods, such as ready-to-eat breakfast cereals and nutrition bars, especially when these children also take daily multivitamin + mineral tablets or 'gummies'.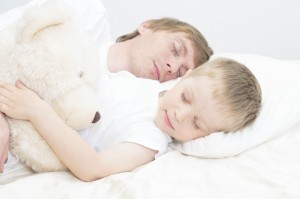 A new study has found that parents who regularly don't get enough sleep at night are more likely to have young children who, likewise, don't sleep enough. Lost sleep in turn puts these youngsters (and the parents) at higher risk for being overweight or obese.
The study, done by the University of Illinois at Urbana-Champaign, assessed the weight of 337 preschool-age children and their parents, also examining factors known to help protect adults and children from becoming overweight or obese.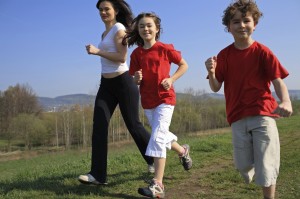 We know that adults can improve their concentration and help guard against memory loss as they age, when they get regular exercise. Similarly, a new study found that kids may gain cognitive benefits from being physically fit, as well.
Researchers at the University of Illinois found that children who are in better physical shape tend to have better language skills than their lesser fit peers. The brains of the fitter kids responded faster and more strongly during reading, which translated into better reading performance and comprehension.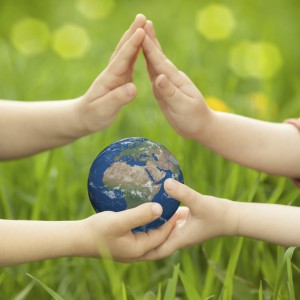 Parents do well to teach their children the importance of doing what we each can, to help save our planet. The efforts of one person alone don't amount to much, true; but when you add many, many people, and many families, we collectively surely can make a big difference.
Below are many simple, easy things that you and your family can do around the home, to help keep your surroundings environmentally friendly. These steps won't cost any more money; in fact, they will often save you money!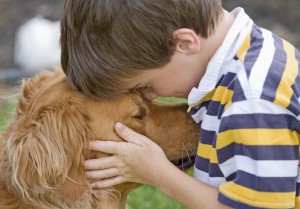 Parents of autistic children know how difficult it is at times to manage all of life's responsibilities, and to care for a child with special needs. Autism has aspects that can make parenting and teaching autistic children that much harder. Many parents are turning to dogs to help their autistic children: dogs can make an autistic child happier, less prone to throw tantrums, and strengthen the child's sense of security.
Centers have opened in some American cities to specifically train dogs as companions for children with autism spectrum disorders; still other centers that train dogs for special-needs children now also train canines for autistic children.