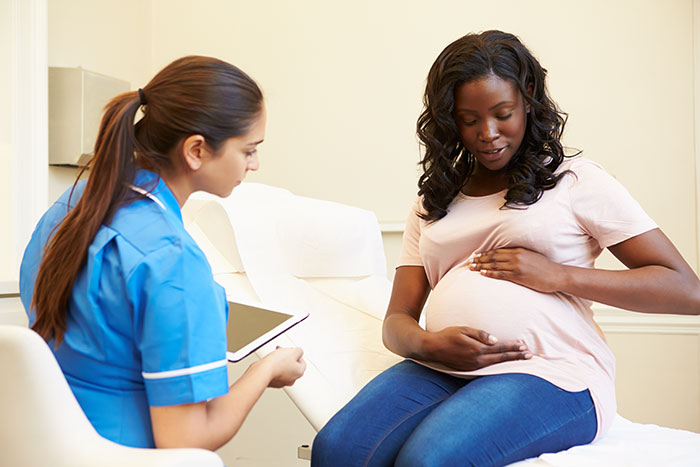 The first trimester is the most critical time for growth and development of your baby. At the end of these 3 months, your baby will have developed functioning organs and a nervous system.
There will be a lot of questions that you may have for your obstetrician in order to prepare for your baby's arrival. Below are some key questions to ask your obstetrician during your first trimester.
What is Prenatal Screening and Testing?
Based on your family medical history and your pregnancy history, your doctor may offer you the option of screening for chromosomal abnormalities with prenatal testing. Recent advances in technology have paved the way for non-invasive prenatal testing (NIPT), which requires only a blood draw and can be performed as early as week 10 in pregnancy. Work with your obstetrician or your genetic counselor to learn more about your testing options.
How Should I Maintain or Change my Lifestyle?
The most common guidelines defined by obstetricians to maintain a healthy pregnancy are to stop smoking, avoid alcohol consumption, and adhere to a well-balanced diet. The Mayo Clinic recommends eating plenty of fruits, vegetables, and whole grains. They also recommend putting emphasis on getting the right amount of folic acid, calcium, vitamin D, protein and iron. Work with your healthcare physician or a nutritionist to develop a meal plan that is best suited for you.
Should I Be Monitoring Any Pre-Existing Health Conditions?
If you are thinking about getting pregnant, you should discuss any pre-existing health conditions you have with your physician at your preconception visit or at your first prenatal visit. Your physician will analyze your medical history and your current state of health in order to determine what needs to be monitored throughout your pregnancy. This includes any medications that you are currently taking, as some medications may not be safe to take while pregnant.
What Can I Do to Ease Pregnancy Symptoms Such as Nausea and Vomiting?
According to WebMD, roughly 85% of women report nausea during the first trimester of their pregnancy. One suggestion for easing nausea is to get up slowly in the morning rather than rushing out of bed, as quick movements can make nausea worse. If nausea and vomiting persist, call your doctor. Persistent and extreme nausea and vomiting may be a sign of hyperemesis gravidarum.
How Can I Tell if Something I'm Experiencing is Normal? When Should I Call for Medical Advice?
The first trimester of pregnancy comes with multiple physiological changes. Some of the most commonly reported symptoms include tenderness of the breasts, nausea, and food cravings. Ask your obstetrician which symptoms are normal and which symptoms should be a cause for concern. Pay attention to the changes happening with your body so that you can provide your healthcare provider with these details at each of your visits.
Resources:
One Response to "What to Ask Your Obstetrician During Your First Trimester"