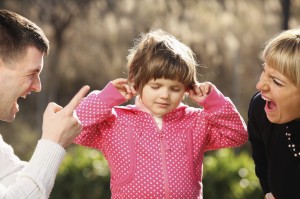 Let's face it, what parent hasn't lost his or her cool in the face of a defiant child or children, and started screaming. If you never have, you're in a small minority. Nearly all parents — close to 90 percent — have yelled at their kids at some point, according to a survey of almost 1,000 parents by the Journal of Marriage and Family.
But if you've ever done it, you know that screaming leaves you, the parent, feeling mentally worn-out and even guilty afterwards. And your children may model your behavior and pick up the habit, themselves.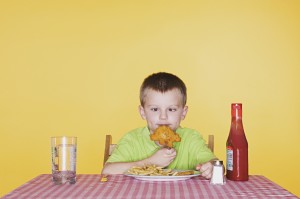 Two recent studies examined sugar and salt consumption among American children, and found that American youths tend to eat too much of both.
One study, published recently in the journal BMC Public Health, found that 60 to 90 percent of school-age children develop cavities, and the researchers concluded that sugar is the number-one reason for that tooth decay. (Adults have an even higher rate: according to an article published in TIME, 92 percent of adults aged 20 to 60 have had tooth decay in at least one tooth.)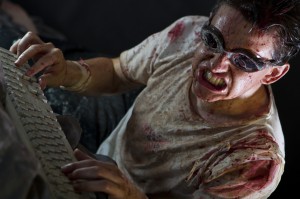 A study of more than 3,000 school-age children found that playing violent video games a lot seems to increase the odds that children and teenagers will engage in aggressive behaviors in real life.
Researchers said that frequent exposure to the violence in these games causes children to start seeing their world in a 'more aggressive way,' with children being more apt to expect others to behave aggressively toward them; kids who often play violent video games are also more likely to think that violence is an acceptable way to solve problems.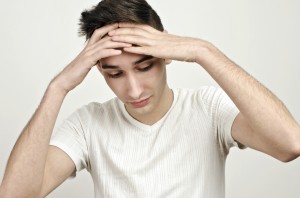 A new study has found that teenagers who regularly consume energy drinks and sports drinks are more likely to engage in unhealthy behaviors. Teens who often drank energy drinks like Red Bull and ROCKSTAR were more apt to smoke, use illicit drugs and drink alcohol. And teens who drank either energy or sports drinks regularly tended to spend more hours watching TV and playing video games.
The study was published online recently in the Journal of Nutrition, Education and Behavior; it's one of the first studies to show that consumption of these drinks may be part of an overall pattern of unhealthy behaviors for growing numbers of teenagers.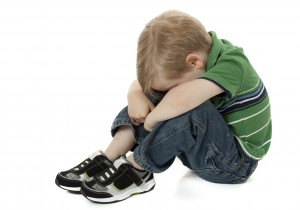 Parenting styles differ, but we have become increasingly aware in the last few decades that physical punishment backfires and does more harm than good, when trying to get children to behave.
A new study adds to the scientific evidence that researches have amassed, which shows that corporal punishment — in this case, spanking — has long-lasting, damaging effects in children.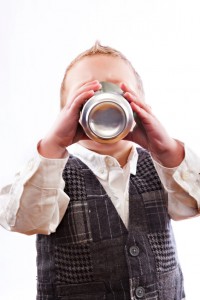 We've all heard the warnings: soda pop is bad for us. Many studies have linked moderate-to-heavy soda-drinking to obesity, diabetes, high blood pressure, gastrointestinal cancers and other serious illnesses. Even light soda-drinking (defined as 2 or more sodas a week) was found in one study to be linked to pancreatic cancer, one of the deadliest and hardest-to-cure cancers. Diet sodas are also bad; they have been linked to even more disease than regular sodas, by some estimates; which makes sense, since they have an even greater number of toxic chemicals than regular sodas.
The fact is, for those of us who aim to eat natural diets and be conscientious consumers, sodas are a complete no-no. The ingredients are more times than not a long assortment of artificial chemicals and preservatives that don't belong in anyone's body — least of all, a child's.
Getting a young child to give you his or her undivided attention while you talk to them is sometimes tricky, as any parent knows; but there are specific things that you can do to better your chances of being heard.
Even with a very young child, a parent or caregiver should take steps to establish a loving and nurturing relationship. Hugs, compliments, mock tummy tickles, enlisting your little helper in jobs around the house — these are all ways in which you can instill in the child the feeling that you love and appreciate him or her. The more time you spend together, the more "in tune" you will be with your child's temperament, and how to go about teaching discipline, obedience and good social behavior.
Be aware that even though you feel you are doing your very best raising your child, sometimes your parenting strategies can be damaging to your child's self-esteem and the parent-child relationship. Your child needs to grow up with a healthy level of self-esteem to be more resilient to the lessons learnt and the knocks taken in life. A good self-esteem enables your child in decision making, having confidence in the judgements she makes, knowing what is right and wrong and having an ability to 'bounce back' after a knock. Healthy self-esteem is especially important during your child's adolescent years when the chances are she will experience peer pressure to experiment with cigarettes, drugs and alcohol.
Obsessive Compulsive Disorder is an anxiety disorder and is characterised by repetitive and unwanted thoughts. These obsessions create actions made by the sufferer as they try to eradicate the anxious thoughts which are compulsions. OCD cases vary from mild to severe and manifest in different ways. With children suffering from OCD their obsessive thoughts can cause high levels of distress and anxiety often dominating their time and ability to focus and hold their attention on things. Research carried out estimates that 1.9% to 3% of children have OCD so out of 1000 children in a school 19 to 30 of them will probably have this disorder. OCD does not discriminate between ethnicities or social groups.
You probably find that little toddlers can be very kind and sweet but this is not always the case. How do you encourage their sympathetic side?
Anger is something that kids learn. From too much violence on television, to video games, the internet, and music, violent images and words surround us all. While adults can listen to or view these things without having them directly impact the way they behave or treat others, children are an entirely different matter.
By Lisa Pecos
There have always been bullies, but the internet has given mean kids a whole new platform to bully others, and this new platform comes with some serious concerns that parents need to be aware of. Many people tend to think that being on the receiving end of occasional bullying is a normal part of childhood, and that it might even build character. But as recent events have shown, cyberbullying is a serious matter and needs to be treated as such.
By Toni Schutta
Has your child thrown a tantrum lately, thrown toys across the room or hit a sibling? Odds are that s/he has!