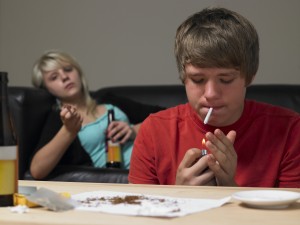 A new study found that when it comes to getting through to young people, you may be better off focusing on the positive, rather than using scare tactics.
If you're a parent, you may at times get frustrated by how hard it is to get your children to listen to you when you warn them about the dangers of smoking, drinking alcohol, speeding when driving, or whatever the possible danger is.
The study, done at University College London in England, involved participants between 9 and 26 years old, who were asked to estimate their risk of suffering certain bad events, like being in a car accident or getting lung disease (from smoking). They were then told the actual statistics for those events.