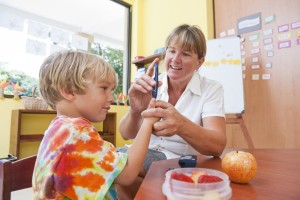 More White, American Children Getting Type 1 Diabetes
Cases of type 1 diabetes are increasing among white American children, especially among 5- to 9-year-olds, according to a study published recently in the journal Diabetes.
Almost 6,000 new cases of the disease were diagnosed in the United States among white teenagers and children, ages 19 and younger, between 2002 and 2009. Most new cases were in children between 5 and 9 years old; smaller increases were seen among children and teens 10 to 19 years old. No increase was seen in cases in children 4 years and younger. Boys were slightly more likely to develop the illness than girls.