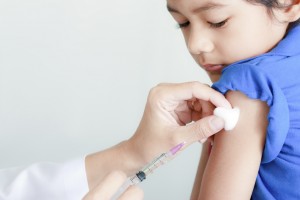 Do Vaccines Cause Peanut and Other Food Allergies in Children?
No child health topic is being more hotly debated in the United States right now than mandatory vaccinations — and the side effects, sometimes quite serious or deadly, that many parents believe are a direct result of vaccines given to infants and young children.
Greater numbers of children than ever before are developing food allergies in the U.S., and parents are wondering if heavy vaccine schedules are to blame.