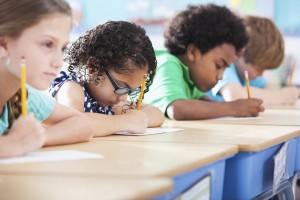 12 Tips to Help Your Child Do Well on Tests
Other than making sure your child gets plenty of study time to prepare for a test, are there specific things that you and he or she can do, to insure they do their best on a test?
The following is a break-down of what parents need to know, to help their children remain free from sports-related injuries.
Education
Doctors treat around one million sports-related injuries in American school-age children every year. For parents, it is important to learn basic ways to avoid injury when their children practice sports, whether it's at school or around the neighborhood.
Once upon a time in the United States, all children were taught either at home, or through apprenticeships, where they learned a trade with which they would later earn a livelihood. But in the mid 1800's, public schools began proliferating throughout the country, and most children subsequently started attending public schools.
In recent decades, however, more and more American parents have begun looking to homeschooling again as an option for educating their children. In 2012, three percent of all school-age children — about 1.5 million — were being homeschooled in the U.S. The top three professions for the fathers in these households were: accountant/engineer (17.3%), professor/doctor/lawyer (16.9%), and small-business owner (10.7%).
By Liz Krause
When it comes to the internet, gone are the days when parents know more than the kids – or so it seems. The fact of the matter is, although a child may know how to use the internet faster and quicker, it is the parents' responsibility to protect them from the dark side of the web.
By Lisa Pecos
School is where kids acquire the bulk of their learning, but it is hard to have success at school without a solid foundation of education in the home, starting at a very early age and continuing through the teen years. Most parents are aware of the things they can do to prepare their young children for the school years, but too many parents neglect to continue their early efforts, assuming that the teachers will take care of the rest. If you want your child to have the best chances of success later in life, it is important to continue your educational efforts. Here are just a few ways that you can help.
By Tiffany Chappelle
'Oh, I wish I had the time!' are the words most often uttered from other parents when I mention I read to my two sons, ages six and eight every single night for a minimum of thirty minutes. I am torn between insult by this comment, which suggests that I am not as busy as they are, and pity they and their children are being denied such an amazing experience. I see this time as essential not only for reconnecting with my boys after a day apart, as a chance to snuggle and be affectionate, or to create a magical, bonding moment that will be treasured for a lifetime, but also as a chance to practice our listening, comprehension, and vocabulary skills. No, I don't have a degree in education, and I am not striving for one. But the day a person becomes a parent they are given the honor and responsibility of being the primary and most influential educators in their child's life. A mother or father is the first educators a child encounters, the ones that know their children best, and the ones who should have the highest interest in their children's success in school. It's a tragedy that we as parents in this country are not living up to this important role in our children's lives.
By Marc Courtiol
While childhood depression can be triggered by events such as changing schools, divorce, moving, or a death in the family, there is a genetic component to depressive mood disorders, and some children are more predisposed to these feelings than others. In past generations childhood depression was often dismissed as normal growing pains, but now that we know more about the causes, symptoms and long-term effects of depression, early detection and treatment of depression have become important concerns.
By Cyndra Neal
Many parents can probably relate to having a child who seems to be sick all the time. Often times, parents find themselves wondering why their kids get sick so often. They may even feel like their kids are sick more often than other people's children. The reality, however, is that most kids get sick several times a year, particularly when they are younger.
There is nothing that adequately prepares us for the most important job there is—parenting. Children and teens do not come with an owner's manual, and most of our training is on the job. With our own parents as our most prominent role models, we tend to repeat what we have learned about parenting from them. We do our best, learn as we go, and make our own mistakes along the way; but we don't have to leave our parenting to chance. We can become more effective parents. We can parent with more confidence instead of frustration. Parenting can be enjoyable and rewarding instead of stressful.
By David Bain
Jesse Jackson once said, "Your children need your presence more than your presents". When stated it seems obvious that a child's early years can determine the rest of their life. What seems so obvious, however, is often ignored. Parents often forget that offering support and companionship is as important as a good home and material possessions. It is important for parents to understand that a child's self-esteem is determined, in large part, by how they are raised. Creating self-esteem is one of the most important aspects of parenting.
by Lori Heatherington From the time I enrolled my daughter in elementary school it seemed that the world was out to ruin her innocence. Her know-it-all six year old friends with older brothers and sis...
More »