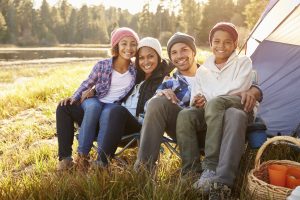 By Jamell Andrews
Summer may be coming to an end, but that doesn't have to mean making life all about school and work. The season of falling leaves and all things pumpkin-spice offers a whole slew of fun, family-friendly activities to enjoy. Here are 6 fun things to do as a family this fall.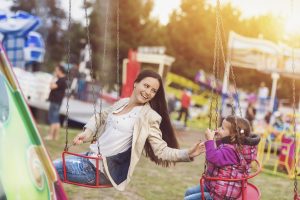 By Lisa Pecos
Nothing says summer fun like a day at an amusement park. From the rides to the games, amusement parks have all kinds of fun things to do for the whole family. With all of this fun, though, there are also a few risks for children, from getting separated from family to getting injured. The following 5 tips can help keep your kids safe so that you can all enjoy this quintessential summertime experience.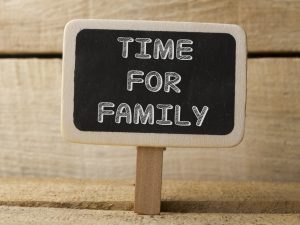 By Jamell Andrews
Between school and work, extracurricular activities, and household chores, it's easy to see why family time is at a premium these days. If you, like may parent's, are finding that you don't have nearly as much time to spend together as a family as you'd like, then these tips can help you make the most of what time you do have for more meaningful family time.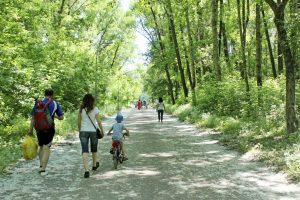 By Vanesa Sallego
Summer's on its way, which means hot and sunny days and your children home from school for some summer vacation. To help make the most of this time of year and keep your children from getting bored, we've come up with a list of 12 fun summer activities that are fun for the whole family and affordable.
1. Family road trip
You don't need to get on a plane or travel far to find something new and exciting to do. Besides, half the fun is getting there! Pick a destination an hour or two from home to explore and get the car games and iPod playlists ready for some quality family time in the car.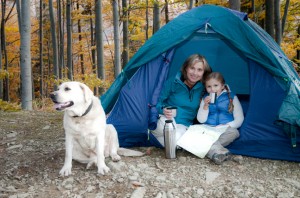 Taking your family on a camping trip could be one of the most rewarding and enjoyable experiences you will share. It's a great opportunity to get away from the noise and congestion, and get in touch with the beauty and serenity of nature. A few precautions will help make the trip educational for your children, and an experience that will leave all your family members with fond, lasting memories.
Get to Know Your Chosen Camping Grounds
The first thing you need to do is familiarize yourself with the camp grounds. Get information about the site and weather conditions from park rangers. You can also check weather forecasts online. But keep in mind that weather can change dramatically from one day to the next, or even from one moment to the next, so, plan accordingly.
As millions of American children head off to summer camps or outdoor family get-togethers, many parents may wonder how to protect their youngsters from the varieties of insects that might be found at camping grounds and parks.
These days, we all have even more reason to worry about bugs than normally, as infestations from the potentially deadly West Nile virus continue to occur in different parts of the country.
In an age of growing disconnection between people and nature, many parents find it challenging to instill in their children a sense of appreciation for all that the earth has to offer. In many cases, nature is remote and not easily accessible, while electronics and media are immediately available, and many busy parents understandably go the easier route. But there are numerous benefits to helping your child appreciate the wonders of the great outdoors, and it is even More »
It is one of every parent's worse nightmares. You take your eye off your child for a minute only to find her gone when you turn around. Or one day he does not get home from school at the normal time. Or she goes outside to play and does not come back in. Scenarios like these are fortunately uncommon, and when they do happen there is usually a good explanation, and it is usually pretty easy to find the temporarily missing child. But what about those very rare cases where the child is not easily found?
When people go to the store to buy sunscreen, they assume that the products they purchase are safe and effective. Whether you purchase sunscreen for trips to the beach, lounging poolside, or for everyday protection against the sun's rays, you probably expect to be able to rely on your sunscreen to protect you from sun damage.
By Lisa Pecos
When it comes to dining with children, too many parents fall into the trap of thinking that the rest of the world should happily accommodate their children without complaint. Because we love our children so much, it is easy to forget that other people may not be as charmed by them. This is especially true in grownup restaurants, where diners expect to be able to have a quiet, relaxed meal without someone else's loud kids running around and disrupting one's meal.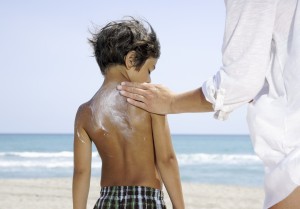 When choosing a sunscreen for your kids health, the greatest urge may be to simply grab something off the shelf of your local drug store. There are a variety of sunscreens that are specifically marketed for children, but in reality the formulations of these sunscreens are not really that much different than the ones you find in regular formulas that are marketed for adults.
Harmful Ingredients
by Toni Schutta
You're probably busy planning every detail so your kids can have a memorable summer packed with vacations, summer camps, sports activities and more.
By Sylvia Wells
Road Trip Bliss
Exposure to the sun is associated with all forms of skin cancer, but the most common type of skin cancer is basal skin cancer. Frequent severe sunburns and intense sun exposure in childhood increase the risk of basal cell skin cancer. Basal cell skin cancers usually appear on sun-exposed areas, most commonly the face and neck, but also on the trunk and legs. The fact that it is showing up in teens and people in their 20s is of great concern to dermatologists. The incidence of basal cell skin cancer in North America is going up by 10% a year.