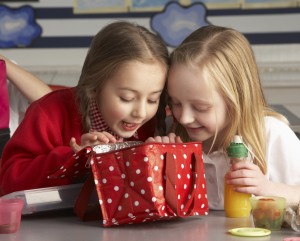 For parents who opt out of school-meal programs and prefer to prepare their kids' lunches, the following are useful tips, plus some healthy, quick and easy lunch ideas.
Choose Your Bread Carefully!
A good lunch sandwich starts with good bread. Unless you bake your own bread (and most of us don't), good bread choices at most supermarkets are unfortunately few and far between. A bread may have a wonderfully soft texture and even taste great … but the first thing you should look at before deciding whether to buy it is the ingredients label.