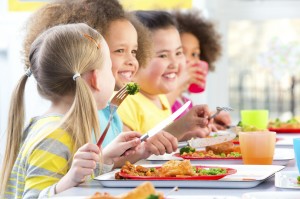 Could Pleasant, Peaceful Family Meals Help Fight Childhood Obesity?
You might not think of it, but having peaceful, pleasant family meals could help maintain children at a healthy weight, according to a new study.
Researchers at the University of Minnesota gave 120 families iPads to record mealtimes for 8 days; half the families had overweight or obese children, and half did not.