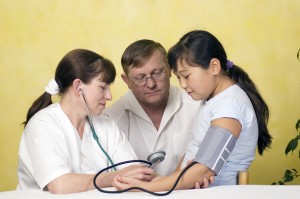 A new study has found that losing as little as one hour of sleep a night is associated with higher blood pressure in pre-teens and teenagers. Frequent or ongoing sleep loss, which can result in higher blood pressure, could put sleep-deprived youths at greater risk for cardiovascular disease in later years.
Researchers from the Chinese University of Hong Kong recruited 143 children ages 10 to 18, who had participated in an earlier study on sleep apnea. The participants were healthy, neither overweight nor obese, and they did not have sleep apnea. (Sleep apnea is a condition characterized by interrupted or shallow breathing when a person is sleeping; the disorder has been linked to higher blood pressure.)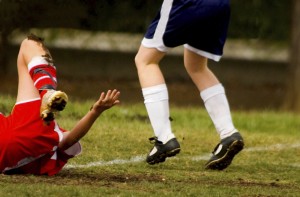 How to Prevent Overuse Injuries in Your Young Child or Teenager
The benefits of participating in sports for school-age children are almost too many to count: sports help keep children healthy, trim, away from drugs; they help children develop social skills, discipline, a sense of fair play, self-esteem, and so on.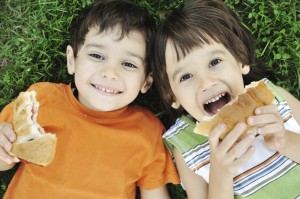 You are a mom who understands that we are what we eat; you want to be sure that your children eat healthy, fresh, wholesome foods. Because these foods do not have toxic, artificial preservatives or non-nutritious fillers in them, you know that many of them spoil much faster.
A tummy ache, or worse, can happen in a snap, if the food has excess bacteria — and bacteria can multiply very quickly when the food isn't kept cold enough or hot enough.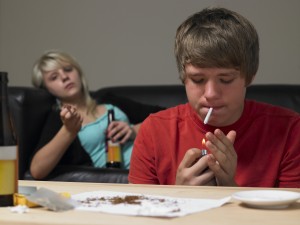 If you're a parent, you may at times get frustrated by how hard it is to get your children to listen to you when you warn them about the dangers of smoking, drinking alcohol, speeding when driving, or whatever the possible danger is.
A new study found that when it comes to getting through to young people, you may be better off focusing on the positive, rather than using scare tactics. The study, done at University College London in England, involved participants between 9 and 26 years old, who were asked to estimate their risk of suffering certain bad events, like being in a car accident or getting lung disease (from smoking). They were then told the actual statistics for those events.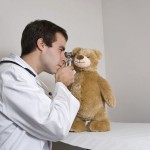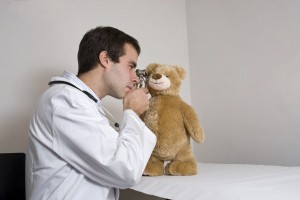 A growing number of studies shows that vitamin D is an important tool for preventing ear infections in young children. Vitamin D, found naturally in some foods and in enriched foods, and made by the skin when exposed to sunlight, is used by our immune systems to fight disease — the vitamin D receptor (VDR) is present in many types of cells that the immune system manufactures when it's under attack by invading microbes.
Ear infections are very common among babies and younger children; because they have the potential to damage a child's hearing when they're untreated or when they're recurrent, it is essential for parents and caregivers to take all steps possible to avoid them.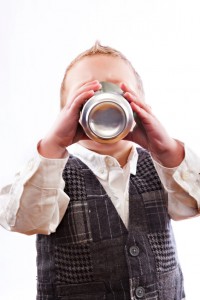 We've all heard the warnings: soda pop is bad for us. Many studies have linked moderate-to-heavy soda-drinking to obesity, diabetes, high blood pressure, gastrointestinal cancers and other serious illnesses. Even light soda-drinking (defined as 2 or more sodas a week) was found in one study to be linked to pancreatic cancer, one of the deadliest and hardest-to-cure cancers. Diet sodas are also bad; they have been linked to even more disease than regular sodas, by some estimates; which makes sense, since they have an even greater number of toxic chemicals than regular sodas.
The fact is, for those of us who aim to eat natural diets and be conscientious consumers, sodas are a complete no-no. The ingredients are more times than not a long assortment of artificial chemicals and preservatives that don't belong in anyone's body — least of all, a child's.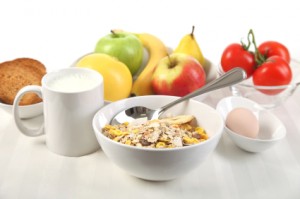 Before we knew it, summertime was over, and it was time for our kids to go back to school. We may no longer be able to fix elaborate breakfasts before the kids rush to school; but there are certainly plenty of breakfast choices that are healthy, tasty, and easy to prepare.
We all know by now that eating breakfast is important, as it fuels our bodies and minds for the day ahead. But what kind of breakfasts are nutritious and healthy?
We all know by now that it's important to protect our skin from excessive Sun exposure, to avoid skin cancers that can be caused by the Sun's ultraviolet rays.
But besides our skin, other organs that need protection from the Sun are our eyes.
Peer pressure being as strong as it is in the teenage years, a lot of adolescent girls and boys may want to head outdoors as the weather heats up and get a suntan. But with all that we now know about excessive sun exposure and skin cancers, some fans of tanning may opt instead to use tanning beds to achieve a golden glow.
But are tanning beds any safer? Scientific opinion runs the gamut.
Prescription drug abuse by teens appears to have increased by 33 percent in a scant five years, according to a survey launched in 2012 and published in 2013 by The Partnership at Drugfree.org, in conjunction with the MetLife Foundation.
The survey interviewed 3,900 teenagers in grades 9-12, who attended public, private and parochial schools. Eight hundred parents were also interviewed at home. The survey covered the period between 2008 and 2012.