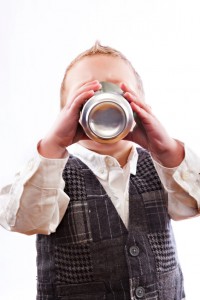 We've all heard the warnings: soda pop is bad for us. Many studies have linked moderate-to-heavy soda-drinking to obesity, diabetes, high blood pressure, gastrointestinal cancers and other serious illnesses. Even light soda-drinking (defined as 2 or more sodas a week) was found in one study to be linked to pancreatic cancer, one of the deadliest and hardest-to-cure cancers. Diet sodas are also bad; they have been linked to even more disease than regular sodas, by some estimates; which makes sense, since they have an even greater number of toxic chemicals than regular sodas.
The fact is, for those of us who aim to eat natural diets and be conscientious consumers, sodas are a complete no-no. The ingredients are more times than not a long assortment of artificial chemicals and preservatives that don't belong in anyone's body — least of all, a child's.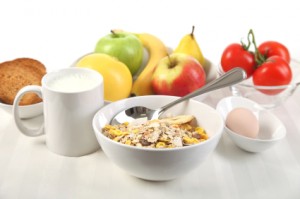 Before we knew it, summertime was over, and it was time for our kids to go back to school. We may no longer be able to fix elaborate breakfasts before the kids rush to school; but there are certainly plenty of breakfast choices that are healthy, tasty, and easy to prepare.
We all know by now that eating breakfast is important, as it fuels our bodies and minds for the day ahead. But what kind of breakfasts are nutritious and healthy?
We all know by now that it's important to protect our skin from excessive Sun exposure, to avoid skin cancers that can be caused by the Sun's ultraviolet rays.
But besides our skin, other organs that need protection from the Sun are our eyes.
Peer pressure being as strong as it is in the teenage years, a lot of adolescent girls and boys may want to head outdoors as the weather heats up and get a suntan. But with all that we now know about excessive sun exposure and skin cancers, some fans of tanning may opt instead to use tanning beds to achieve a golden glow.
But are tanning beds any safer? Scientific opinion runs the gamut.
Prescription drug abuse by teens appears to have increased by 33 percent in a scant five years, according to a survey launched in 2012 and published in 2013 by The Partnership at Drugfree.org, in conjunction with the MetLife Foundation.
The survey interviewed 3,900 teenagers in grades 9-12, who attended public, private and parochial schools. Eight hundred parents were also interviewed at home. The survey covered the period between 2008 and 2012.
As millions of American children head off to summer camps or outdoor family get-togethers, many parents may wonder how to protect their youngsters from the varieties of insects that might be found at camping grounds and parks.
These days, we all have even more reason to worry about bugs than normally, as infestations from the potentially deadly West Nile virus continue to occur in different parts of the country.
The benefits of playing organized sports are well-established. They include giving children the opportunity to interact with peers and coaches to reach a common goal. This can help foster leadership skills as the child learns to get along with others and follow instructions, while working to improve their personal best.
Team sports can also help a child learn new skills. A young person can learn about the thrill of challenging oneself, and the importance of practicing a skill until it is mastered.
The following is a break-down of what parents need to know, to help their children remain free from sports-related injuries.
Education
Doctors treat around one million sports-related injuries in American school-age children every year. For parents, it is important to learn basic ways to avoid injury when their children practice sports, whether it's at school or around the neighborhood.
You may have heard the term human microbiome or microbiota, which refers to the thousands of species of microscopic organisms that inhabit the bodies of both healthy and diseased humans. These beneficial or "friendly" bacteria and fungi play vital roles in keeping us healthy and helping with normal processes such as digestion of the foods that we eat. Friendly flora can be found on our skins, in the skin's deeper layers, our mouths, parts of our eyes, and our gastrointestinal tract.
Astounding Facts About the Amazing Human Brain!
The brain is one of the first organs to develop in a human embryo, and it continues to change and mature for a person's entire life!
All 100 billion nerve cells present in an adult's brain have been made by the time a fetus is six months old!
A newborn's brain weighs 25 percent of its adult weight at birth. By two years of age, a toddler's brain has reached 75 percent of its adult weight!
Sixty percent of the human genome (a person's genetic makeup) — or 60 thousand genes — is dedicated to brain development!
While the brain's different parts develop on different timelines for different individuals, the stages of development are the same for all of us. Below are some developmental milestones of the human brain, beginning with its formation in utero.