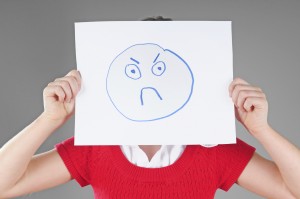 Autism rates in the United States rose by 30% between 2008 and 2010, and by 120% between 2000 and 2010, according to a new study by the Centers for Disease Control and Prevention. One in 68 8-year-old children had been diagnosed with autism by 2010, up from 1 in 88 two years earlier, says the report. These are staggering statistics, compared to the 1 in thousands ratio of American children who had been diagnosed as autistic in 1970.
The study, published online in late March, 2014, found that five times as many boys as girls are being diagnosed with autism. The CDC estimates that 1 in 42 boys has autism, and 1 in 189 girls. Caucasian children are diagnosed most frequently, followed by Hispanics, then African-Americans. The average age at which children are diagnosed has fallen, but remains above age 4 (diagnosis is possible by age 2).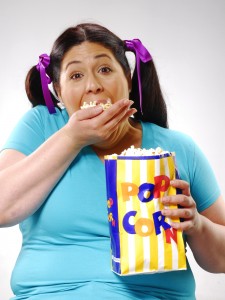 It's common knowledge that people's life expectancies in developed countries have increased in the last 50 years, as science has uncovered new ways to prevent, treat and cure illnesses. But a study has found that people who were obese or overweight as teenagers are not living longer than similar people did five-plus decades ago.
The life expectancy of an American born in 2011 was 78.7 years, according to the Centers for Disease Control and Prevention; the average lifespan has increased by more than 10 years since 1950. But the death rate for people in the study who had been obese or overweight as teens did not show improvement during that time.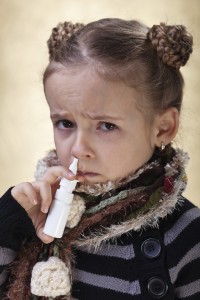 A study published in the April, 2014 print edition of the journal Pediatrics found that September is the worst month for asthma attacks for children who suffer from the condition.
Researchers at Tel Aviv University in Israel did a retrospective, population-based study where medical records for a period of five years were reviewed, for more than 900,000 children between the ages of 2 and 15. These children had all received primary medical care between 2005 and 2009; close to 9 percent had been diagnosed with asthma by a physician. About half of the asthmatic children were between 2 and 5; just under one-quarter were between 6 and 9, and just more than one-quarter were between 10 and 15.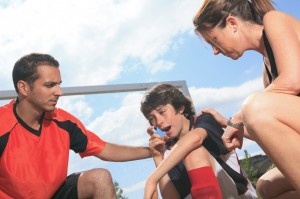 Doctors believe that we are in the middle of asthma and allergy epidemics, as the numbers of children and adults who suffer from these conditions continue to grow, with no concrete explanations for the increases. Asthma is now the leading chronic (or ongoing) illness in children. More than 1 in 10 American kids now have asthma. While it can start at any age, most children have had their first symptoms by age 5.
The causes of asthma appear to be varied. While the condition is a mystery to many doctors, some health professionals believe that more children are getting asthma nowadays because they're being more exposed to air pollution and other toxic chemicals.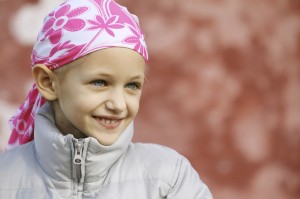 Plus: 25 Things You Can Do to Help Prevent Cancer in Children
Earlier this year, the American Cancer Society published its yearly report, "Cancer Facts & Figures." For the first time, the report included a special section on statistics about the prevalence of childhood and adolescent cancers. The separate section may be indicative of the fact that cases of childhood cancer continue to rise in the United States, despite much progress. According to the report, approximately 15,780 new cases of childhood cancer will be diagnosed in 2014, and 1,960 patients 19 and younger will die from this disease.
Current cancer rates among youths are 19 cases per 100,000 children. About one in 530 young adults aged 20 to 39 is a childhood cancer survivor.
With all the sugar and toxic chemicals in sodas, we should be pleased to know that children are drinking fewer caffeinated sodas these days. A recent study by the Centers for Disease Control and Prevention found that children, teens and young adults have decreased their caffeinated-soda consumption considerably: in 1999, 62 percent of kids to young adults named caffeinated sodas as their main source of caffeine. By 2010, that number had decreased to 38 percent.
But there is bad news: youths are now consuming more energy drinks and coffee than they were in 1999, with coffee consumption more than doubling since then.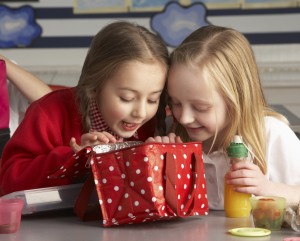 For parents who opt out of school-meal programs and prefer to prepare their kids' lunches, the following are useful tips, plus some healthy, quick and easy lunch ideas.
Choose Your Bread Carefully!
A good lunch sandwich starts with good bread. Unless you bake your own bread (and most of us don't), good bread choices at most supermarkets are unfortunately few and far between. A bread may have a wonderfully soft texture and even taste great … but the first thing you should look at before deciding whether to buy it is the ingredients label.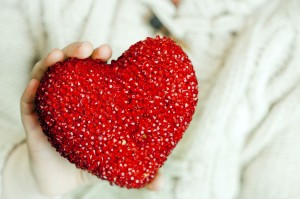 Most people think of heart disease as something that only middle-aged or older folks have to worry about. But long-term studies from the last several decades have shown that heart disease sometimes begins in childhood. Therefore, preventing heart disease later in life begins with eating a healthy diet and developing healthy habits in childhood.
Coronary artery disease, or CAD, is more commonly called heart disease. In truth, CAD can develop into heart disease. CAD is the development of plaques on the walls of arteries that feed the heart muscle. As more plaque is deposited, blood and oxygen flow to the heart are restricted, which can lead to high blood pressure, irregular heartbeats and heart attacks later on.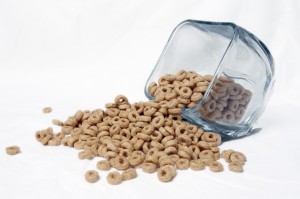 In January, 2014, General Mills foods announced that it would no longer use genetically modified organisms (GMO'S) to make its original cereal, Cheerios. While Cheerios has never contained GMO oats, the company will now use non-GMO cane sugar, instead of GM beet sugar.
Growing numbers of consumers and advocacy groups are raising concerns about the safety of using genetically altered crops in our food supply; consumer pressure is behind the decision by General Mills.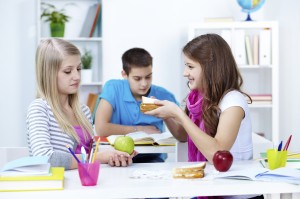 When aiming to keep your kids healthy or addressing problems of excess weight, the snacks that you feed your children are more important than many parents realize. It's not enough to work at feeding kids healthy meals, only to let them munch on candy bars, candies or store-bought cookies and Hawaiian Punch after they get home from school. And kids are usually pretty hungry when they arrive home.
The best strategy for a parent is to keep in the house healthy foods that are quick and easy to eat. Kids will eat whatever is handy, tasty and ready to be eaten. It is just as easy to pick up a basketful of whole, natural foods at the grocery store as it is to get junky, unhealthy foods. But in the long run, making good food choices will go a long way towards insuring that your kids are healthy, so, healthy foods are the only kind of food you should have inside your home.