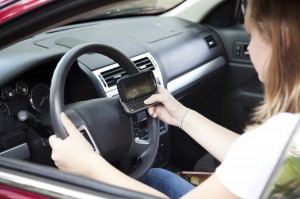 Plus: The Importance of Parents Setting a Good Example
Despite the fact that all motorists are aware of the dangers of talking or texting on a cell phone while driving, many Americans continue to engage in the practice. And teenagers are no exception.
A new study has found that the vast majority of American teenagers use their cell phones to talk or text while they drive, and about half the time, when teens talk on their mobile phones as they drive, they are talking to their parents!