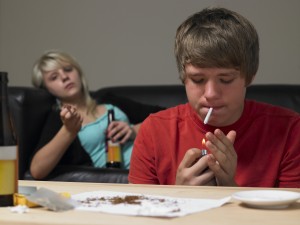 A new study found that when it comes to getting through to young people, you may be better off focusing on the positive, rather than using scare tactics.
If you're a parent, you may at times get frustrated by how hard it is to get your children to listen to you when you warn them about the dangers of smoking, drinking alcohol, speeding when driving, or whatever the possible danger is.
The study, done at University College London in England, involved participants between 9 and 26 years old, who were asked to estimate their risk of suffering certain bad events, like being in a car accident or getting lung disease (from smoking). They were then told the actual statistics for those events.
If you feel uncomfortable even bringing up the subject of sex with your pre-teen or teenage son or daughter, you are not alone. More than one parent has elected to avoid having that talk altogether because they didn't feel comfortable. However, given the potentially very serious and life-changing consequences of sex, it is a subject that parents ought to discuss.
At no other time have children of all ages been exposed to so much gratuitous sex as today's children. Sexual messages abound in television, movies, music and advertisements, while the Internet is a new source of ready sexual content for children who are not being carefully supervised. Today, more than ever, it is important to bring up the subject of sex with your son or daughter, instead of relying only on school to teach them what they need to know.