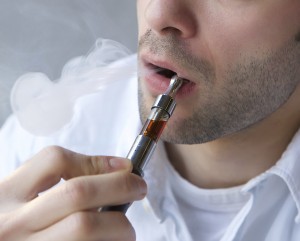 Children's Lungs Could Be Especially Vulnerable to E-Cigarette Vapor
Electronic cigarettes, or e-cigarettes, have become popular in the last few years among many people trying to quit regular cigarettes; they were heralded when they were introduced as a much safer way for people to get the nicotine they want, without the thousands of chemicals that are often present in conventional cigarettes.
But new studies are beginning to show that e-cigarettes may not be as safe as consumers were led to believe. One new study has found that vapor from these cigarettes may increase young people's susceptibility to respiratory infections, including infection by rhinovirus, the most common cold virus.