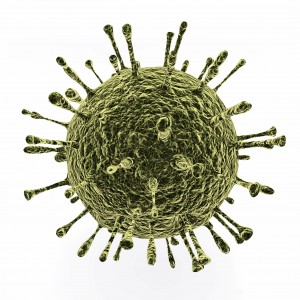 What Parents Can Do to Protect Their Children
Nine American children died in recent weeks, who were infected in the 2014 enterovirus D68 (EV-D68) outbreak that has now spread to 47 states and the District of Columbia.
So far, the viral strain has been detected in samples submitted for a total of nine children who died; many other samples from young children who are possibly infected with the virus continue to be tested.
One of the nine deaths was confirmed to have been caused by EV-D68; another death occurred primarily from infection by another pathogen, according to medical authorities. As of this writing, health experts have not yet announced what role, if any, EV-D68 had in the other deaths.
From mid-August to October 30, 2014, the Centers for Disease Control and Prevention, and state health laboratories confirmed 1,105 cases of EV-D68 in 47 states and the District of Columbia.
The CDC has developed a faster screening test for EV-D68, which it's now using to process a backlog of specimens; as a result, the numbers of reported cases of the virus may increase in the coming days, the agency states, but that may not mean an actual increase in the number of new cases. Some hospitals and states have reported informally that they are seeing fewer cases of EV-D68 infections; the CDC is working to confirm whether that represents a national trend.
The agency is giving priority testing to specimens from children with severe respiratory illness. Of the samples the CDC has tested, about half were positive for the viral strain; about one-third tested positive for an enterovirus or rhinovirus (the common cold virus) other than EV-D68.
What Is Enterovirus D68?
According to the CDC's website, EV-D68 is one of more than 100 non-polio enteroviruses. The strain was first identified in California in 1962.
Enteroviruses are single-strand RNA viruses that are linked to diseases in humans and animals. (The genus includes poliovirus, which can induce poliomyelitis.) Since 1987, the CDC has received small numbers of EV-D68 cases; however, this year, the cases reported have been many more.
Each year, millions of American children catch enteroviruses that produce cold-related symptoms; enterovirus infections are usually common in the U.S. in the summer and fall, and especially as children head back to school. However, this year, EV-D68 infections are producing more severe symptoms.
What Are the Symptoms of EV-D68 Infection?
The viral strain can cause mild to severe respiratory symptoms.
Mild symptoms may include: fever, runny nose, sneezing, cough, body aches
Severe symptoms may include: wheezing, difficulty breathing; call your child's doctor or 911, or visit an emergency room, if he or she is having trouble breathing or if symptoms appear to be getting worse and you are not able to control them
Cases of muscle weakness or paralysis have been reported in several states; doctors don't know if these symptoms are temporary or long-lasting, or whether they are connected to the EV-D68 virus
Who Is at Risk?
Infants, children and teenagers are at higher risk than adults for coming down with enterovirus infections, including EV-D68, because they have not been exposed to these viruses and do not have immunity against them
Children who have asthma may be at greater risk of developing serious respiratory illness from EV-D68
Help Protect Your Children and Family from EV-D68 and Other Respiratory Viruses by Following These Important Tips:
Wash hands often with soap for 20 seconds; this is the single-best way to prevent catching a virus like EV-D68; proper and frequent hygiene is especially important for children who have asthma
Don't touch eyes, nose or mouth with unwashed hands
Avoid close contact, including kissing, hugging, or sharing eating utensils or glasses with others, especially people who are sick
Clean and disinfect common objects like toys and doorknobs often
Cover coughs and sneezes with tissue or shirt sleeve, not with hands
Stay home if you are sick, and keep sick children out of school
Treatment for EV-D68
Other than emergency treatment as needed, or asthma treatment for a child who has asthma symptoms triggered by the EV-D68 or other cold virus, there is no specific cure for this viral strain. As such, for milder symptoms, your best bet is to relieve flu-like discomforts by giving your child plenty of water, orange juice, fresh lemon juice with water, and ensuring that the affected person gets enough sleep. Heating up orange juice or lemon juice, mixed with water, can bring great, immediate relief from an achy throat, cough, stuffy nose and body aches. Repeat this home treatment every few hours.
By Eirian Hallinan