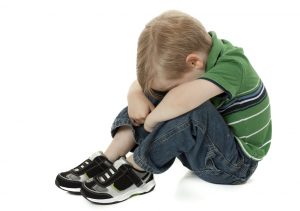 By Lisa Pecos
Summer camp is where some of our best childhood memories are made. Days are jam-packed full of fun and adventures, yet for some children, this isn't enough to stop them from feeling homesick.
Most children will feel homesick at some point when away at camp, but for some it can turn what's supposed to be a great time into a source of stress for the child and parent. Thankfully, there are things that you can do to help prevent your child from developing a case of the summer camp blues.
Let your child be involved in choosing the camp. By involving them in the selection, you can choose a place that they'll be excited about and look forward to.
A countdown calendar. Get them excited for camp with a countdown calendar. Let your child make the calendar and decorate it with stickers and even pictures of the camp taken from a brochure or website.
Come up with a homesickness plan with your child. Together, come up with a list of things your child can do if they feel homesick. Ask your child to come up with ideas, such as reading a book, playing a game, or talking to a counsellor.
Avoid talking about how much you'll miss them. The last thing you want to do is make them feel bad about being away. Sadness is contagious so avoid telling your child how sad you are to see them go or how much you will miss them.
Address your child's worries. The American Camp Association (ACA) recommends addressing your child's concerns as they come up and helping them apply the principles of knowing the facts and coming up with a plan. They suggest visiting the camp's website and sharing everything you know about the camp.
Practice camp. Arrange a weekend away at a friend's place and don't call to talk to your child while they're away. Instead, send along a couple of letters to be given to your child over the course of the weekend and be sure to keep them upbeat and positive. Remember to praise him/her for being independent during their time away.
Stay in touch through letters. Hearing your voice can trigger or worsen homesickness, so instead of calling, write your child letters regularly instead. This is a great way to offer support and stay in touch while still allowing them to be independent. If you do get a tearful call, do your best to remain calm and reassuring.
Arrange a buddy. If possible, try to send them the same camp as a friend or relative so they have a buddy to enjoy the experience with.
Pre-address and stamp envelopes. Have a stack of self-addressed, stamped envelopes ready to pack with your child's things so that he/she can write home whenever they like.
Pack together. Let your child be involved in the packing and let them pack a favorite toy or book to help make their bunk feel more like home.
Making it Easier on You
Summer camp can be hard on you as a parent, too. Calls from your homesick child and being apart can tug at your heart strings and make the time apart stressful. To help make it easier, be sure to plan some fun activities for you during this time. Things like going out to dinner, a spa day, or tackling a project at home that you've been putting off can help you enjoy this time rather than spend it worrying—at least a little.