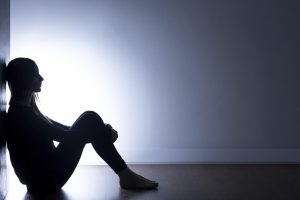 By Lisa Pecos
The Journal of the American Medical Associating (JAMA) Pediatrics recently published an alarming report stating that the number of young children and teens hospitalized in the U.S. for opioid overdose has almost tripled in recent years.
What Are Opioids?
Opioids are a class of prescription pain relievers that work by reducing the intensity of pain signals to the brain. You may recognize some of the drugs that fall into class from news reports or even from your own medicine cabinet as they are being prescribed more and more. These include:
Hydrocodone (brand name Vicodin)
Oxycodone (brand names Percocet, OxyContin)
Morphine
These are generally prescribed for moderate to severe pain. Though not as strong, codeine is also considered an opioid and is often prescribed for milder pain.
The Shocking Results
The study was based on information from a national database of hospitalizations of children and adolescents admitted to hospitals for opioid poisonings every 3 years from 1997 to 2012.
Among those children under the age of 10, most poisonings were accidental, with kids eating the pills as they would candy. Accidental overdoses also accounted for most of the poisonings among teens, with some being suicide attempts. The groups focusing on children under 10 and teens both showed a dramatic increase in the number of cases involving OxyContin, Vicodin and Percocet.
The increase in the number of poisonings from 1997 to 2012 in each age group was as follows:
Ages 1 to 4: 205 percent
Ages 15 to 19: 176 percent
Just as alarming was the increase in the number of poisonings involving heroin and methadone, which were 161 percent and 950 percent, respectively.
This increase has been attributed to the rising rate at which types of painkillers are being prescribed in recent years. This increase in prescriptions has resulted in more and more homes in the United States having opioids, which means more kids and teens having access to them more than ever before.
How You Can Help Protect Your Kids from Opioid Abuse
Limiting access to narcotic pain killers is the first thing that you can do to protect your child or teen from opioid poisoning or abuse. Keeping prescription medications out of reach and in locked cabinets can help keep your children and their friends away from these addictive and potentially fatal medications.
Talking to your children about the dangers of these drugs and other illicit drugs is also important. An understanding of why adolescents and teens turn to these drugs is also important and addiction and depression should be discussed openly so that treatment can be started as soon as possible.
Signs of Opioid Poisoning
Knowing the signs of opioid intoxication can alert you to a problem and may also help save a life. The following are common signs and symptoms of opioid intoxication:
Delirium or confusion
Trouble breathing
Extreme sleepiness
Small pupils
Nausea and vomiting
The severity of symptoms depends on how much of the drug was taken. Prolonged use of opioids can have life-altering consequences, including:
Permanent lung damage
Tremors
Inability to think clearly
Seizures
Difficulty walking
If you suspect that your child or teen is experiencing opioid poisoning, seek emergency medical care.