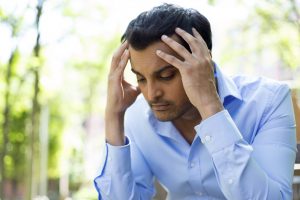 By Lisa Pecos
If you're considering starting a family, chances are that you've given some thought to the extra expense that having a child will add to your responsibilities, but exactly how much it costs may surprise you. A report just released last week is giving wannabe parents a bad case of sticker shock, reporting that raising a child can cost you close to a quarter of a million dollars.
Breaking down the Numbers
The U.S. Department of Agriculture (USDA) report, the 2015 Expenditures on Children By Families Report, estimates that middle-income married couples will spend somewhere between $12,350 and $13,900 a year from the child's birth to the age of 17, for a grand total of $233,610. For low-income families that total is around $174,690 and $372,210 for high income families.
Wondering where all of this money goes? Here is a closer look at what this money is being spent on:
29 percent is spent on housing and food
18 percent is spent on childcare and education
16 percent on transportation
9 percent on health care
6 percent on clothing
7 percent on miscellaneous expenses, such as haircuts and toiletries, recreation and entertainment, etc.
The report also reminds us that the expense per child is less when there are siblings—24% less, to be more precise—in married-couple households with three or more kids, as things like sharing a bedroom and handing down toys and clothing result in notable savings. Having more mouths to feed also means that foods can be purchased in larger packages, which can also be more economical.
That's Not All
Those planning to have a child also need to keep in mind the expenses not included in this report. As the report only includes the cost of child-rearing up to the age of 17, expenses beyond the age of 17 are not included, with the most significant one being a college education. The average cost of enrollment and tuition at a 4-year college for 2016-2017 is $9,650 at public colleges and $33,480 at private colleges. On top of that are room and board expenses, which will run you $10,440 and $11,890, respectively.
Other costs parents need to consider when planning a family that were not included in the report are:
Prenatal care
Fertility care
Child birth expenses
Adoption expenses
Life insurance on parents
The report concludes that while factors such as income level and location cause the expenses to vary considerably, the costs of raising kids are significant and make up a major portion of the household budget.